ESET NOD32 Antivirus – effective security
ESET NOD32 Antivirus ESD - 1 year / 1 PC 11 is based on the legendary antivirus engine, which effectively protects against various types of threats and at the same time keeps the computer's performance unchanged. Thanks to the player mode, the program will automatically detect when you start your favorite game or start watching a movie and switch to silent mode, pausing the execution of tasks and displaying program messages during this time. A new feature in ESET NOD32 Antivirus 11 is a UEFI scanner that protects against threats that activate before Windows starts up and a license manager that allows you to view and manage your ESET licenses through my.eset.com portal.
Selected ESET NOD32 features Antivirus ESD - 1 year / 1 PC: antivirus, UEFI scanner, advanced memory scanner, antispyware, control of removable media, license manager, Antiphishing, Exploit Blocker, protection against script attacks, Player mode.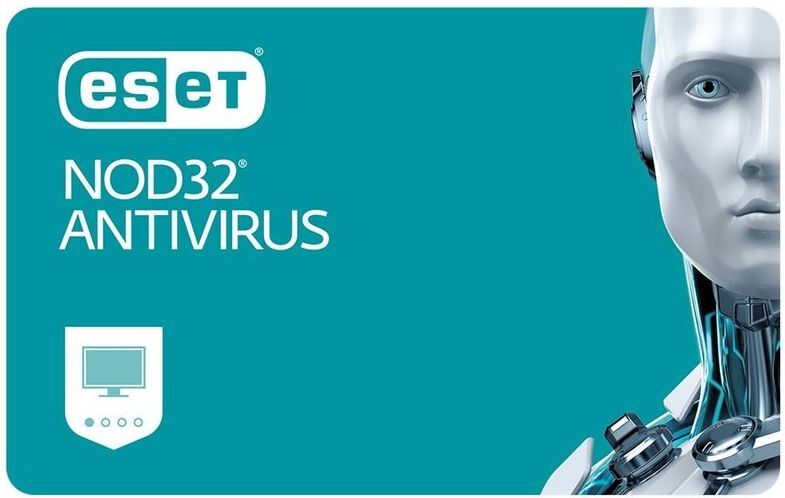 Antiphishing
It protects the most valuable data, including credit card data as well as logins and passwords for bank accounts, against extortions, carried out by means of phishing traps (websites pretending to be bank websites).

Exploit blocker
Blocks attacks that successfully evade detection by traditional anti-virus applications. Eliminates threats that lock your PC and ransomware. It protects against attacks that take advantage of vulnerabilities in web browsers, PDF readers and Java software.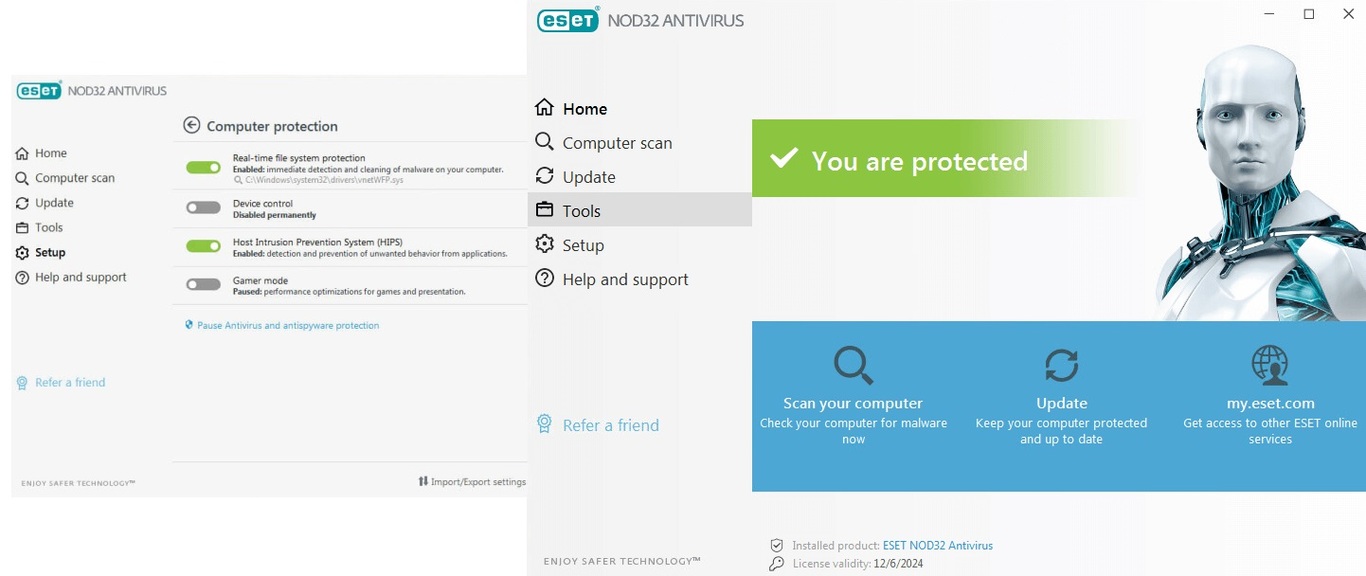 Player mode
ESET NOD32 Antivirus automatically switches to silent mode when any application is launched in full screen mode. Turns off the display of pop-up windows, system prompts and information about updates to keep the machine at full performance and not disturb your entertainment or work.