Windows 10 Pro is the perfect system for small businesses or users who need professional features
Windows 10 Pro ESD is a modern operating system that is constantly updated and improved. It is the heir to all the best features from Windows 7 and 8.1. It has all the tools available in the Home version and additional ones, useful in large companies and used by professionals.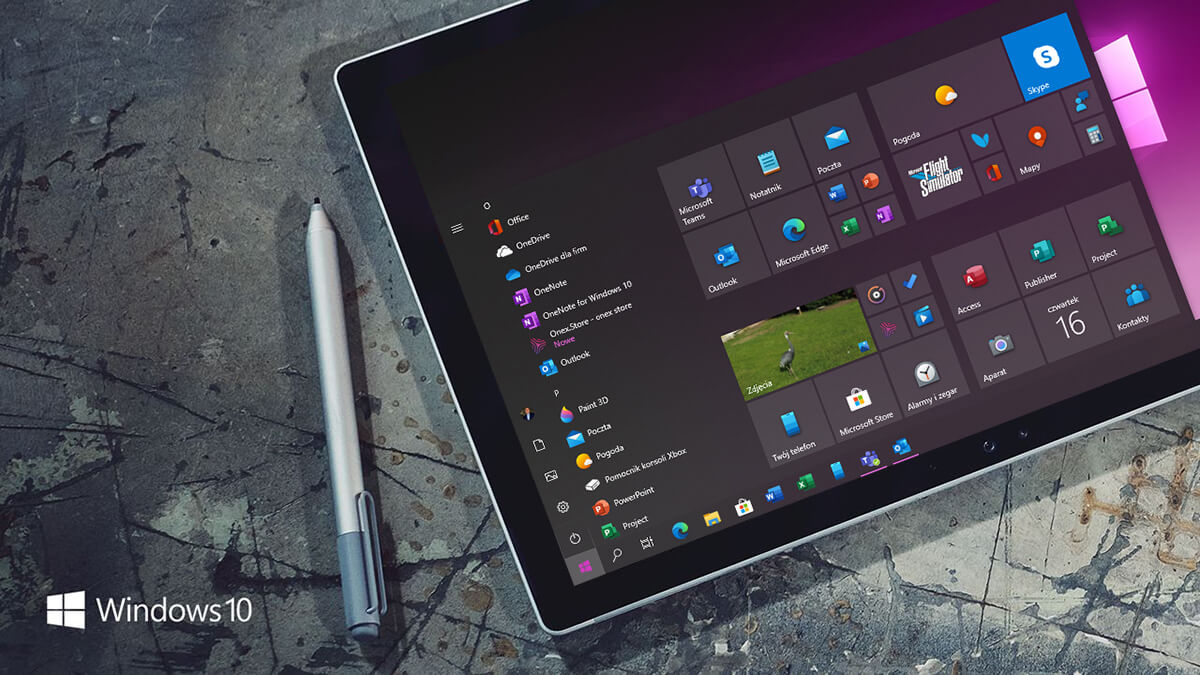 Windows 10 Pro gives you an additional protection against data leaks with Windows Information Protection (WIP). It also protects sensitive company data on both corporate and personal devices. However, with the help of BitLocker and BitLocker To Go you will ensure the security of devices even if they are stolen, by enabling their total lock.
Windows 10 Pro ESD gives you the ability to administer mobile devices (MDM), use group policies, manage computers and user groups, and even use files and printers that are in network environments.
You can also use the system for entertainment. Thanks to the built-in applications, you will be able to watch movies, view photos or listen to music. Not only that, Windows will allow you to install virtually any game available on the market.
Ease of use features such as Magnifier, Narrator and enhanced contrast will surely be appreciated by employees with impaired eyesight or hearing. Thanks to them, they will enlarge the image by up to several hundred %, as well as read the information on the display.
Tools available only in the Pro version, such as Enterprise State Roaming on the Azure platform, Assigned Access, Microsoft Store for Business, Windows Update for Business, Active Directory Support, Azure Active Directory Support, will find application in large companies where it is important security and management of computers, applications and user groups.
Microsoft Edge
It is one of the fastest and most stable browsers on the market. It has a large number of functions necessary for everyday tasks performed on the Internet and enables quick and comfortable work.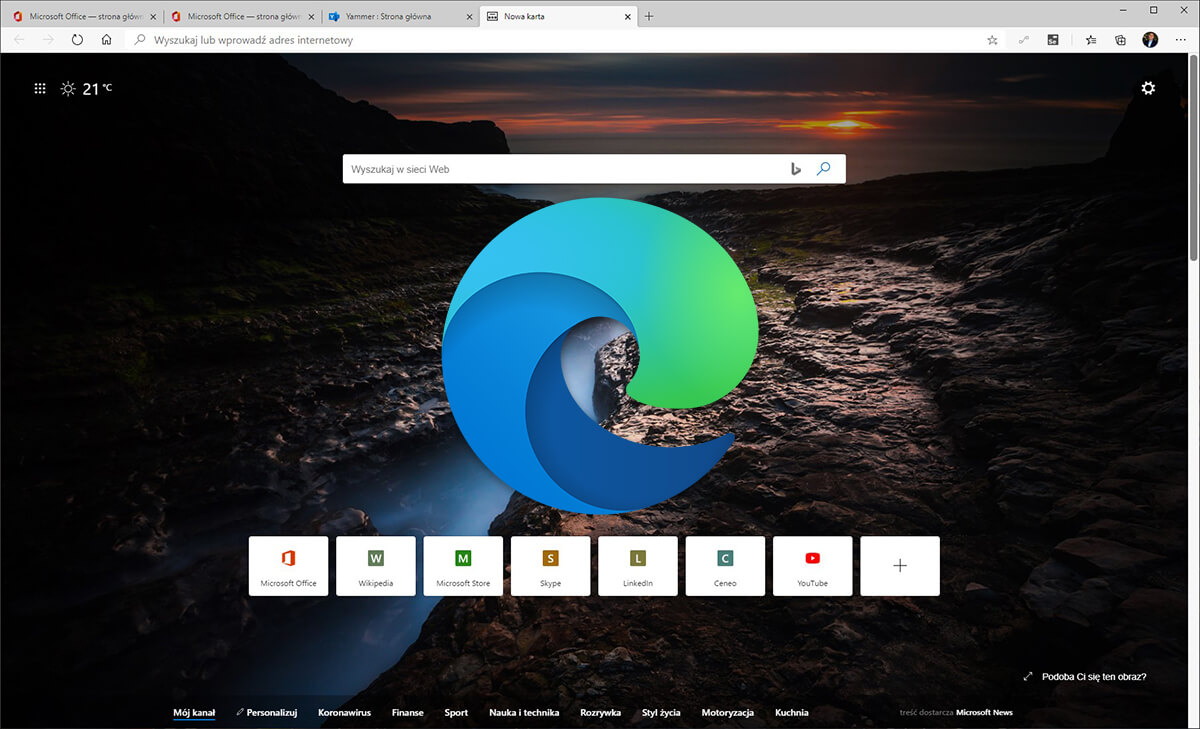 Timeline
This is where all your activities, running programs, and files are saved. Thanks to it, you can return to the previously performed work, regardless of the computer on which you are currently working.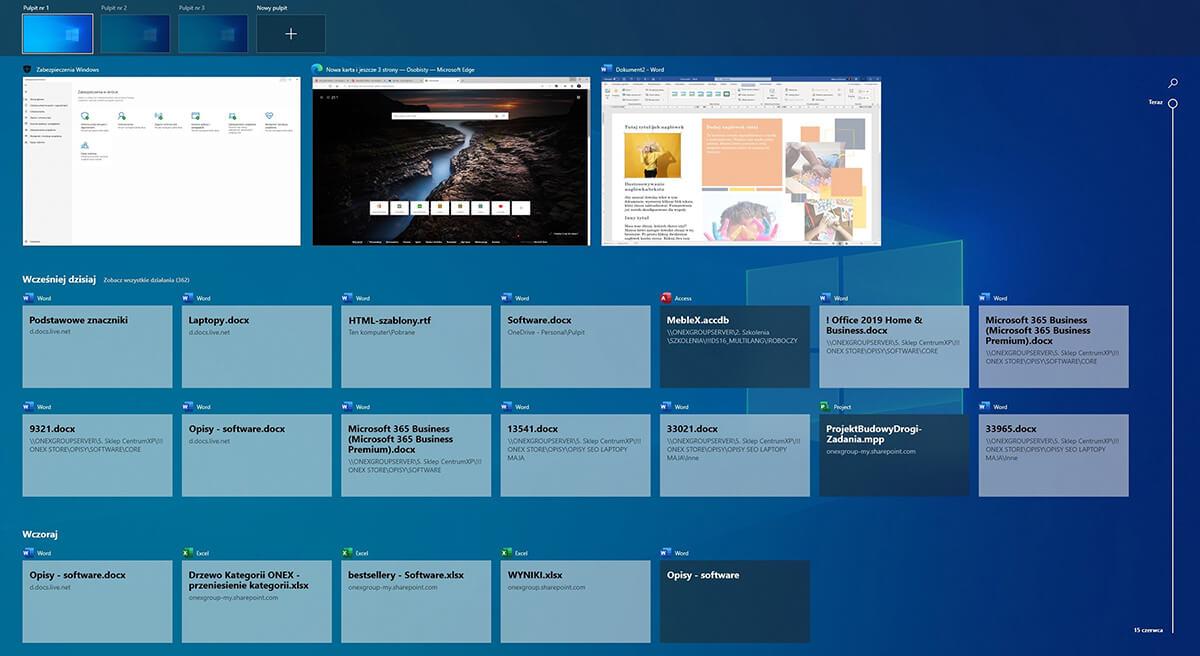 Security
System Windows 10 Pro offers virus and threat protection, account protection and even has a firewall. With these features, you don't need any other antivirus software. Windows Defender is constantly updated, which will ensure a very high level of security.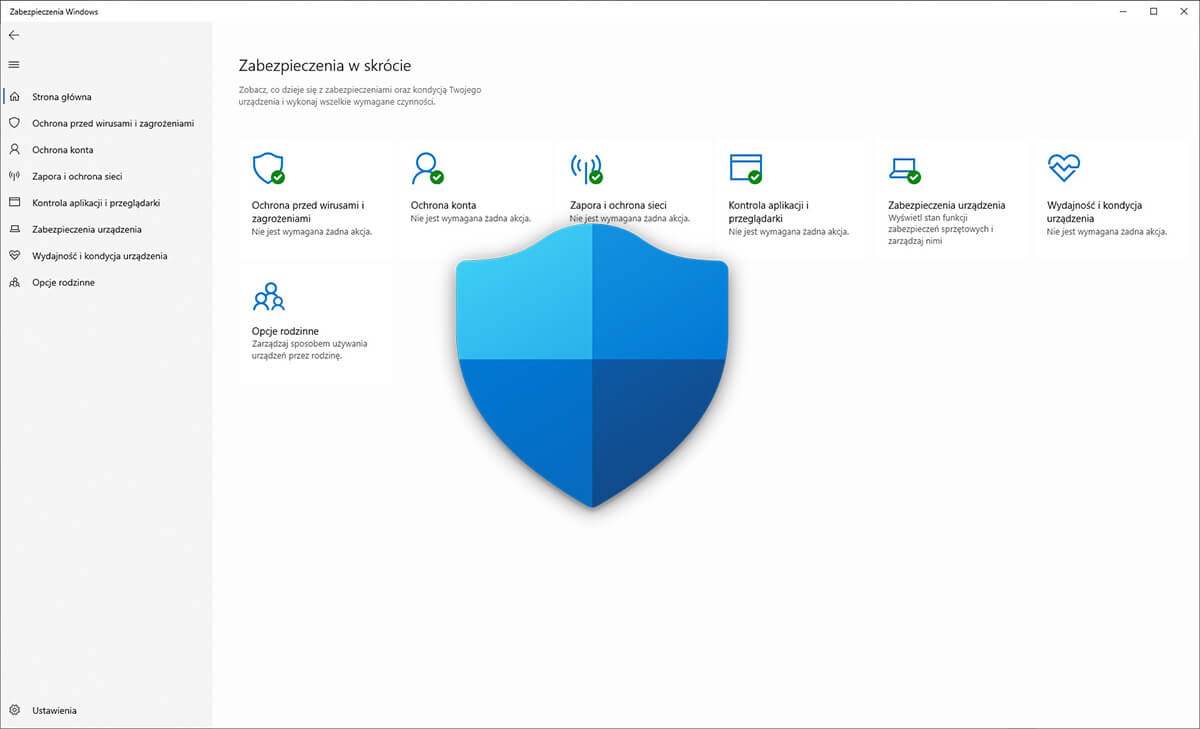 New Start menu
In the new Start menu, you can group all the applications you use most often. Thanks to this, you will gain quick access to the most important programs and speed up your work time.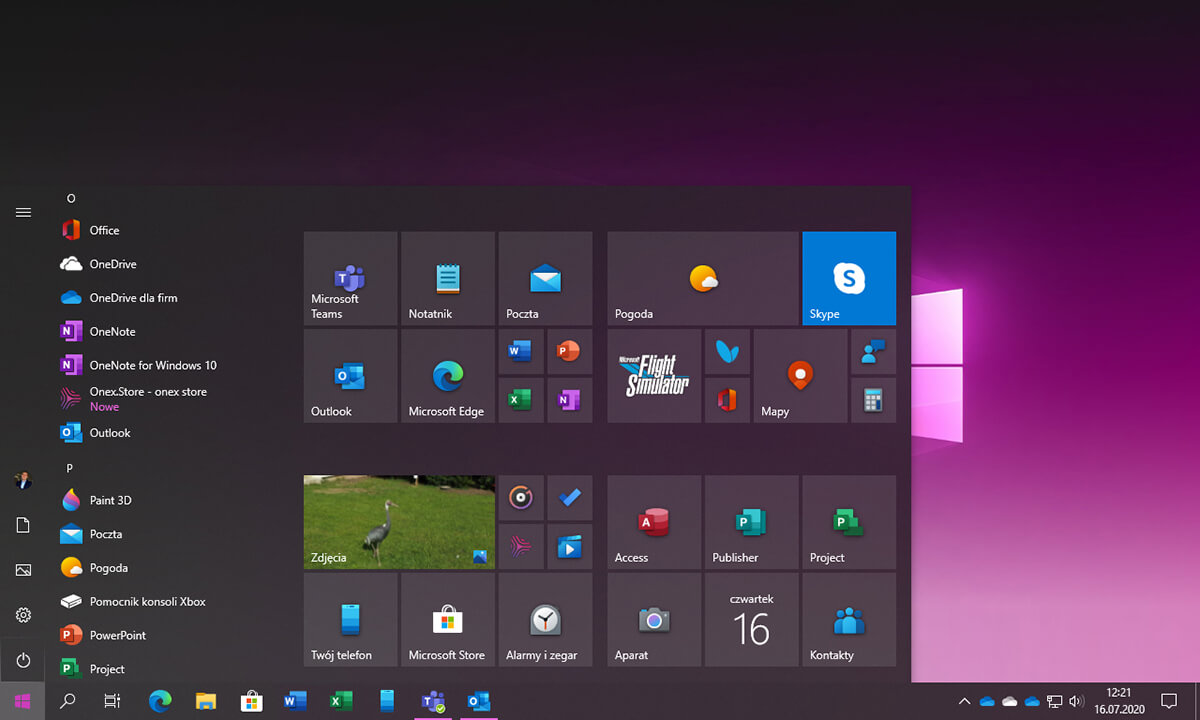 Cloud clipboard
Thanks to the possibilities offered by the cloud, you can freely copy and paste content and content between devices and applications. Cloud clipboard remembers and stores previously copied items that you can use at any time.
Microsoft Store
The Microsoft Store is a rich library of programs and games, both paid and free. Enrich your computer with new possibilities and functions by downloading and installing other applications, also created by other manufacturers..